I love waking up each day being in control of my own destiny…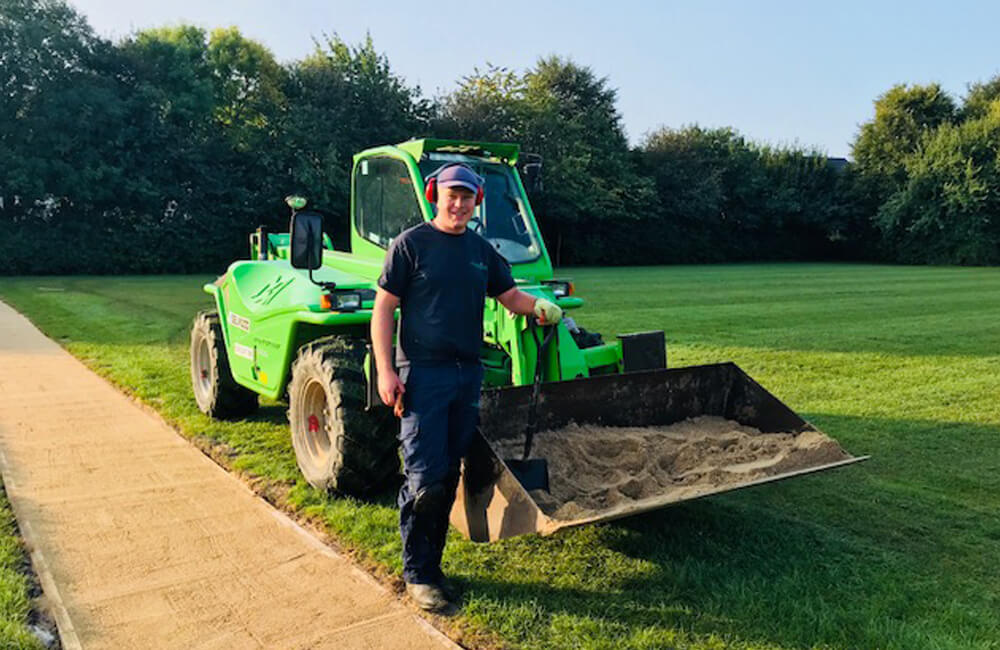 I love waking up each day and being in control of my own destiny. I've learned the importance of enjoying work and also enjoying home time with my family.
George Beaty
Countrywide Grounds Dorset
At 28, George Beaty is the youngest franchise owner in the Countrywide Grounds Maintenance network. The Dorset based franchisee has achieved great heights in his first 4 years in business proving that if you're good enough, you are most definitely old enough.
Starting his franchise in a previously unoccupied territory, George has built his business to reach £350k turnover whilst employing 6 members of staff. But he shows no signs of slowing down with plans to double the size of his franchise within the next 5 years.
George previously worked as a team leader at the Countrywide Grounds franchise in Devon and "saw excellent potential with countrywide and a professional brand." This combined with the ambition to become his own boss, made the decision to start his own franchise an easy one.
George personifies why so many dream of starting their own business "I love waking up each day and being in control of my own destiny, I also get a buzz of working with people and developing their skill plus providing a good living for them – work hard and play hard". He told the Countrywide team and advised anyone considering franchising that "It's a great opportunity!"
Despite his own hard work contributing largely to his success, George expressed his delight with the Countrywide Grounds franchise model "The Brand Image, the Head office backup, the successful franchisees. It's a professional business. Countrywide offer a strong national contract network, specialist advice and partnerships with suppliers enabling us to tender for large contracts. The legal advice gives me piece of mind, and my franchise consultant gives me sound advice when I have big decisions to make."
Every business owner faces their own challenges and George is no different he explains "I've learned the importance of enjoying work and also enjoying home time with my family. I have had to think on my feet as the business has rapidly expanded – the hard work though has paid off and we have many secure contracts with happy customers."
And paid off it has upon hitting his first business goal, George purchased his first house and achieved a lifelong ambition of acquiring a Range Rover! He now has even bigger plans for the future "I want to enjoy a greater quality of life, set up a management team so we can expand the business, save up for our second house."